Avenue Cafe, Emersons Green, Bristol, presents cheque.
The owners of the Avenue Cafe at Emersons Green made a presention this week to Jenny Wookey, Chair of BUST for a sum of £1562.50. This is the third year that they have raised money for BUST amongst other local charities.
Both Costas (in photo) and Demetri have run many races this year, including the Bath Half Marathon, to raise funds.
We are very grateful for their fantastic continued support and we would like to thank all their customers who sponsored the owners too.
Avenue Cafe have been at the forefront of Bristol's cafe scene since 2000.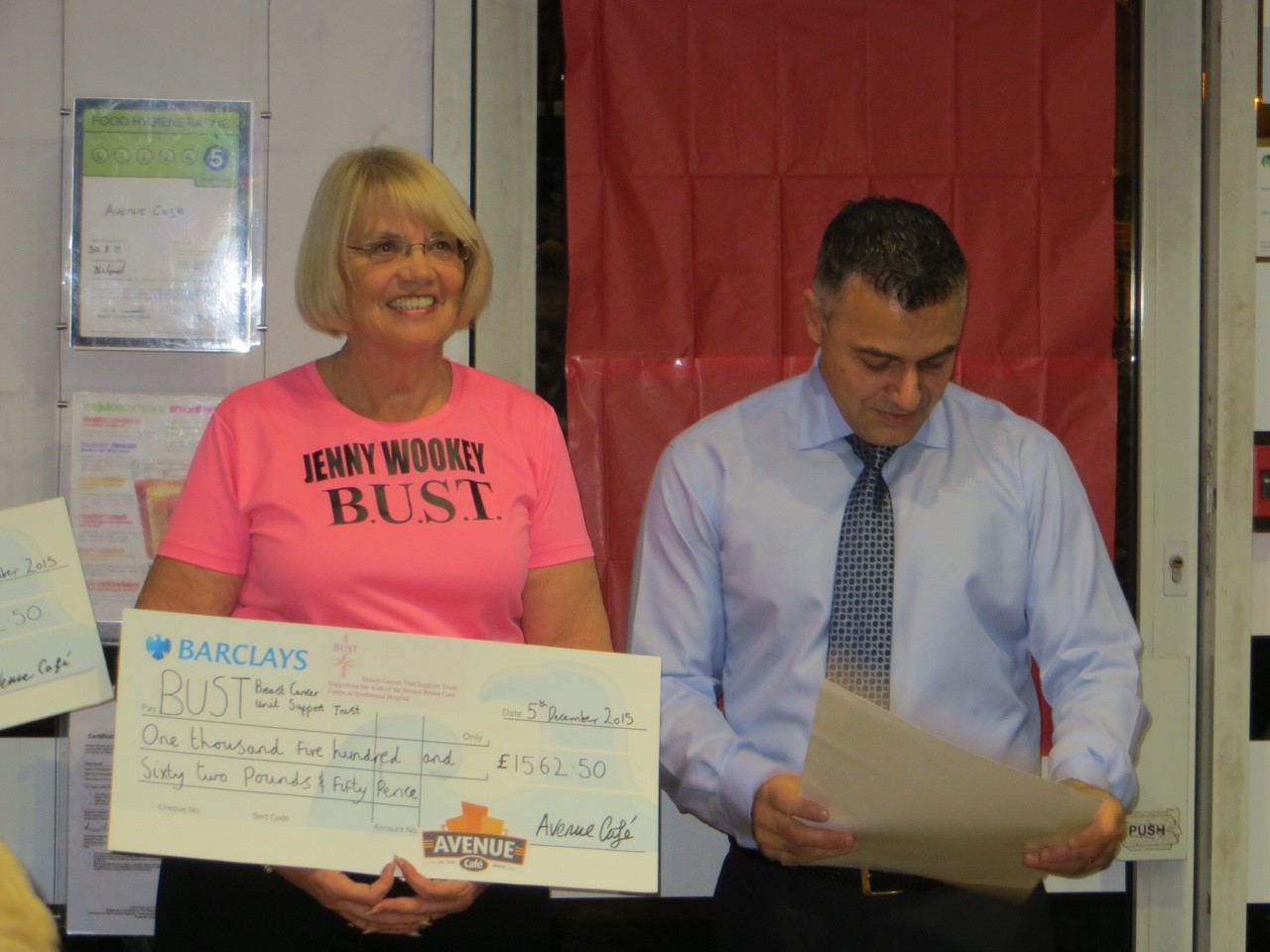 donations so far
£1,984,215
Aiming for our £2 million milestone
READ MORE